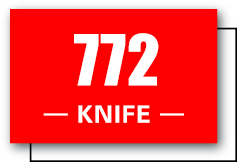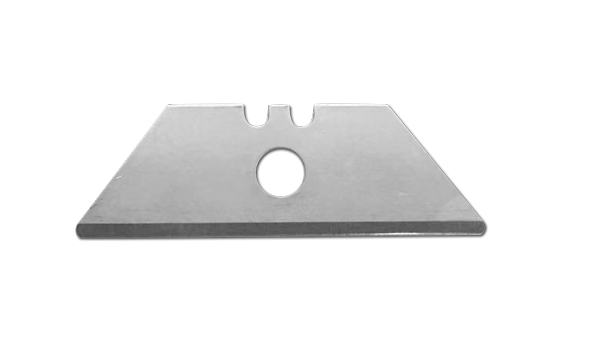 1. The blade fitted is SK2 material trapezoid blade. It contains 1.2% carbon steel .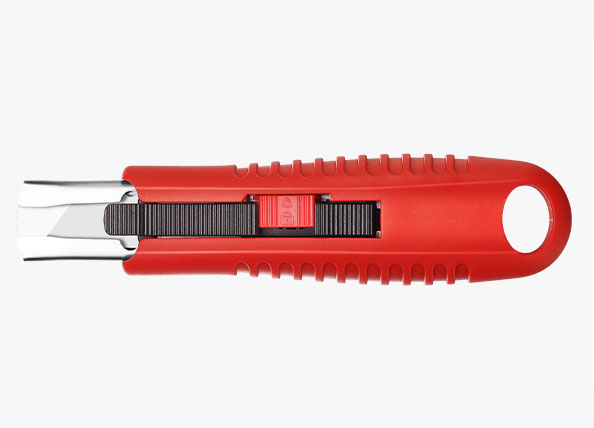 2. The material of the cutter is TPR.Soft touch surface make sure the more comfortable feeling.
3. Anti-skid deisn on the body of the cutter
4. Lock design on the thumb,it could be locked if not using, the blade will not be pushed out by mistake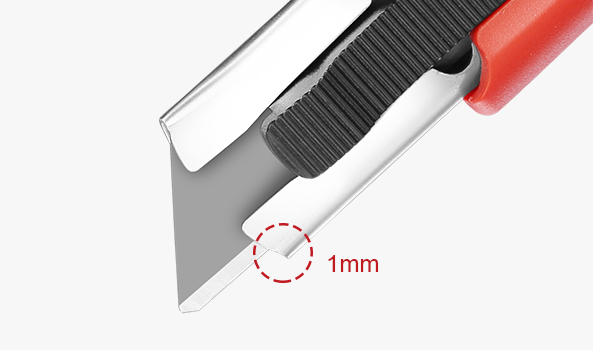 5. 1mm thickness stainless channel,the cutter will be more durable even it dropped onto the floor,the stainless channel will still not be destoried.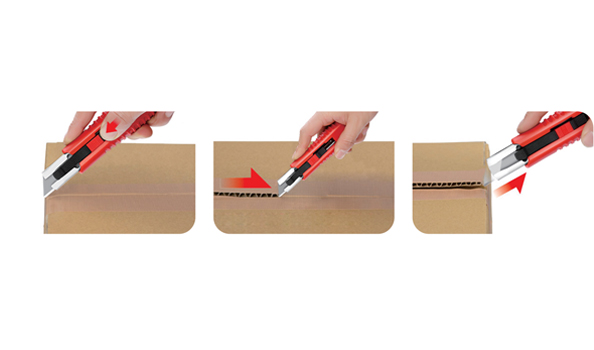 6. The blade will retractile automaticlly when not using,it ensure the safty.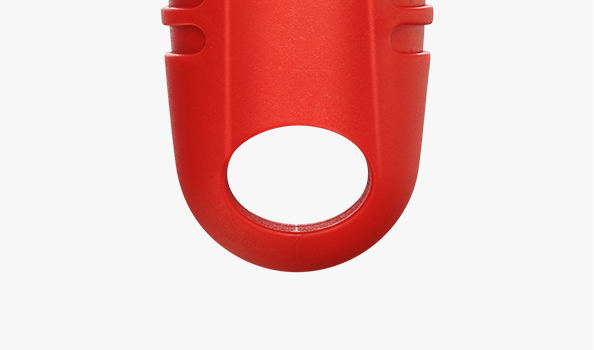 7. Easy to carry out as there is a hanging hole on the behind of the cutter.